Historic Journal - 2014
Frazer Chamberlain gets his first cup medal in Lisbon 2014
5th October 2014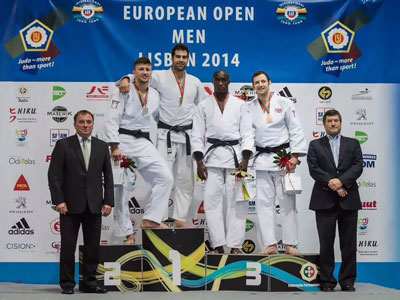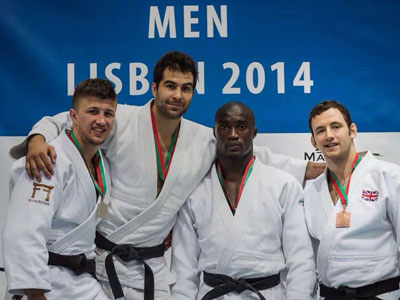 Heidi and Steve Chamberlain are delighted to announce their son, Frazer Chamberlain, was successful in getting his first cup medal in the Men's European Open in Lisbon 2014. Frazer has been training harder than ever and all of us at Cafe Papillon are pleased to see all his hard work is resulting in success at the highest competitive level. Frazer is now totally committed towards training for his bid to take part in the 2016 Olympics. If you would like to help fund his 2016 Olympics bid please contact us at Cafe Papillon to get more details. Or for the next 30 days you can make a donation at his make a champ campaign page.
New tasty dishes now being served
16th September 2014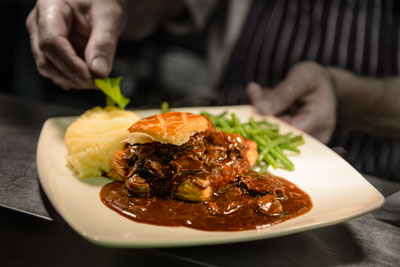 Now being served at Cafe Papillon, home made Steak and Ale Pie. This really is a classic example of a famous British dish prepared to prefection by Steve. His high attention to detail shows thorughout, from presentation through to the wonderful flavours of each meal.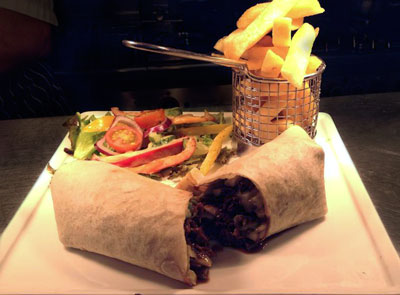 Now being served at Cafe Papillon, our popular home made Duck Wrap.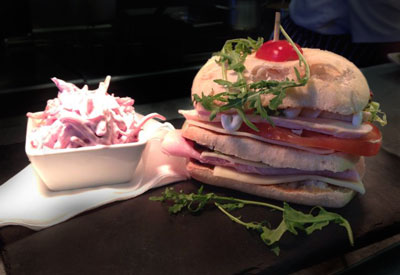 Now being served at Cafe Papillon, our delicious large Swiss Club.

Surprise visit from the Environmental Health
27th August 2014

Surprise visit from Environmental Health this morning, retaining our 5 stars once again. Well done Team Papillon.
Frazer Chamberlain, Training Hard for the 2016 Olympics Judo Squad
4th August 2014
Heidi and Steve Chamberlain are the proud parents of their son, Frazer Chamberlain, who is training very hard as member of the British Judo squad to fulfill his dream of taking part in the 2016 Olympics. Frazer is totally committed to achieving this goal and is training hard full time as he travels the world mostly unfunded. Whenever he can, Frazer teaches judo to junior players, which goes towards the self funding of his Olympics bid and he also wishes to pass on the skills and knowledge he has learnt since first starting Judo at the young age of 6. We are all very proud of him at the Café Papillon, however none more so than his proud parents Heidi and Steve.
Richard Hadfield and Collabro's big night on Britain's Got Talent
7th June 2014
Collabro win Britain's Got Talent, 2014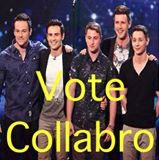 We would all like to congratulate Richard Hadfield and the Collabro for winning Briatin's Got Talent on the weekend. Richard used to sing at the Cafe Papillon on our Live Entertainment Nights before being offered an opportunity to take his singing career to the next level. We all at Cafe Papillon would like to wish him the best of luck and to say thank you to all who helped support his win this weekend.
2014 Trip Advisor Winner
20th May 2014

If you have also enjoyed our food and customer service please
leave us a positive review
on Trip Advisor so we can win it again next year!
Café Papillon awarded bronze for "Eat Out Eat Well"
12th May 2014

Cafe Papillon awarded bronze by Surrey County Council for their "Eat Out Eat Well" scheme. The scheme encourages healthy eating by letting people easily find great places to eat out and healthy while at the same time recognising and rewarding those restaurants and cafes that make it easier for their customers to make healthy choices. All restaurants and cafes taking part in the scheme are assessed by Surrey County Council Trading Standards Service in partnership with the local Environmental and Health Service.

Food preparation is scrutinized, along with what healthy ingredients are used, healthy options offered for children, how staff are trained and how healthier choices are promoted to their customers. Restaurants and cafes in the scheme may be awarded Bronze, Silver or Gold depending on how well they meet the "Eat Out Eat Well" standards.
John Hampson's 60th Birthday Party
12th April 2014
We would like to wish John Hampson a warm happy 60th birthday from everyone at the Café Papillon. We are all glad you had such a great time and look forward to seeing you again next year!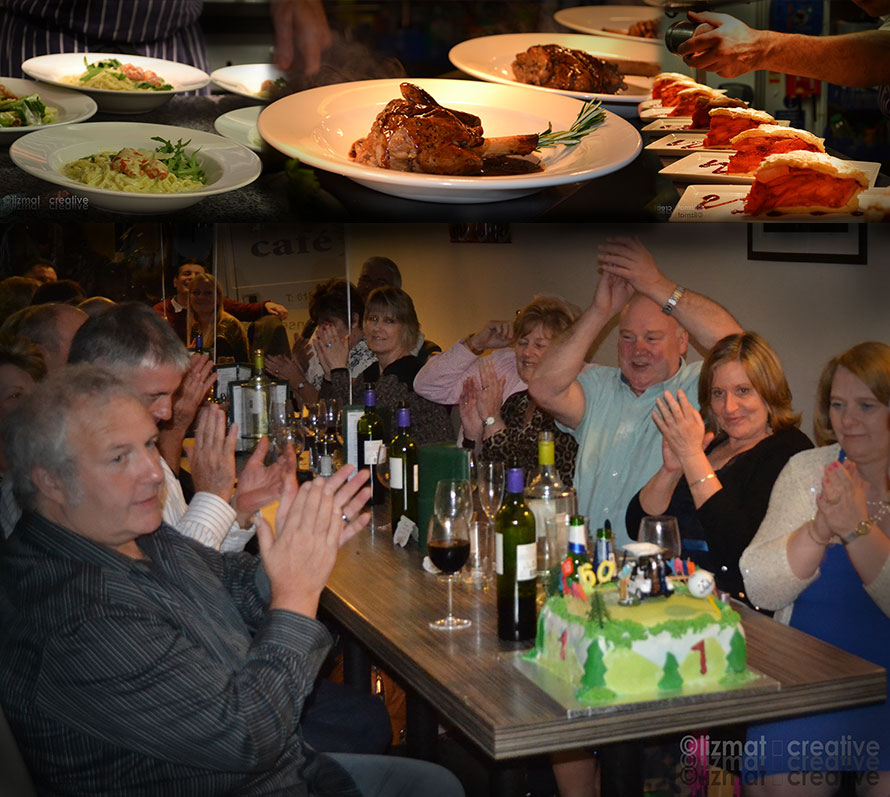 Rated 1st in Oxted on Trip Advisor by you
5th March 2014

Thanks to all our customers who have voted us number one in Oxted on Trip Advisor! If you have also enjoyed our food and customer service please feel free to leave us a positive review on Trip Advisor and let us know.
Kristine's Hen Night Party !!!
25th January 2014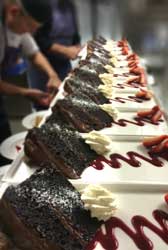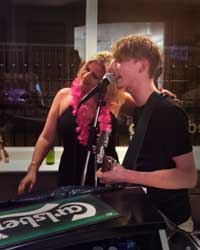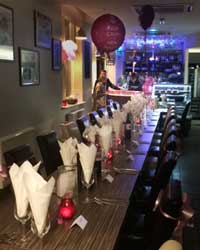 For a much celebrated Hen Party like Kristine's, contact the Café Papillon today. We can provide table or buffet service with food especially created to host's wishes.
Listen to our frequent Friday night singers and chose your favourite one (or more) to entertain your guests. Great food, service, music and late night bar license is a sure recipe for an evening to remember.
NOTE: At the time of this article, the Café Papillon is available Saturday to Thurdsay for private functions and parties. Friday nights are not available for private functions due to our Live Entertainment Nights.
Menus updated for 2014
January 2014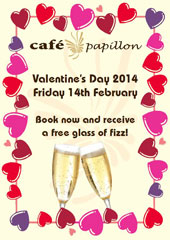 We have updated our Bistro menu with some new items and added a special Valentine's night menu. If you have not yet made a Valentine's night reservation for that special someone in your life then checkout our Valentine menu and call us today to make a booking for a romantic night you will remember.