Historic Journal - 2012
Great Xmas parties of 2012!
25th December 2012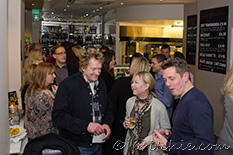 Well we're glad to say we had some great parties over Christmas and the New Year, with our xmas menu being a wonderful success. We would like to thank all those who enjoyed Christmas meals with us. We certainly had fun seeing you all and hope you come back again for Christmas in 2013 or sooner if you have a special occasion you would like to celebrate with us. As we also cater for birthday parties, anniversary celebrations, engagement parties, naming celebrations, family get togethers, leaving dos and parties for the sake of a good party!
Macmillan's "World's Biggest Coffee Morning"
28th September 2012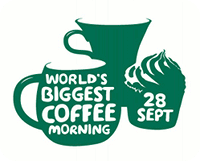 Macmillan - Cancer Support will be having a fund raising event on the 28th of September 2012 at the Cafe Papillon. We will be helping support the Macmillan team by giving a pound for every coffee we sell on the 28th (until 11am). We will also be having a Macmillan donation box on the counter and putting all the tips we collect on the day into the collection box. Help us help the Macmillan team by coming on the 28th.
"World's Biggest Coffee Morning" promotional launch
13th September 2012
Today Macmillan (Cancer Support) did a promotional launch for the "World's Biggest Coffee Morning" to be held at our cafe on the 28th.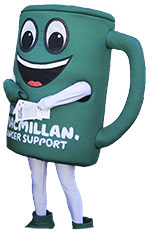 Macmillan experts and volunteers help provide support to people with cancer as they battle through one of the toughest fights most of us will ever face. With Macmillan's support, people with cancer don't have to go through it alone. The "World's Biggest Coffee Morning" will be on the 28th of September 2012 when we will be donating one pound from every cup of coffee purchased to the Macmillan campaign. Today we had a donation box on the counter and we all donated our tips for the day as well. Come and help us on the 28th to promote Macmillan Cancer Support.
Read this news release for more about the Macmillan "World's Biggest Coffee Morning"
Awarded highest food hygiene rating possible
16th August 2012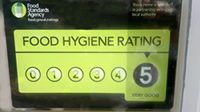 We are proud to report that Tandridge District Council have awarded us the best food hygiene rating possible with a 5 out of 5 star rating. Next time you visit us look for the Food Hygiene Rating badge in our window! Many thanks to all our dedicated staff in helping us achieve the highest attainable standard in food hygiene and thanks also to Tandridge District Council for recognising all our hard work. Please visit the Tandridge District Council website for more information on why this food hygiene rating is good news for you, our customers.
GB's Karina Bryant wins bronze medal!
3/08/2012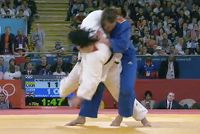 We are excited to announce Karina Bryant won a bronze medal at the London 2012 Olympics! We (and on behalf of our customers) would like to congratulate her on her medal win! Well done Karina! You and all the other wonderful members of the Team GB have made us very proud to be British! For a small country you have all shown Britain always punches above its weight! Well done to all of you for such an excellent medal table result!
Website photos updated
27/07/2012
Website photographs updated. If you have any wonderful photos of Café Papillon please get in contact and send them to us.
Offical Opening with Olympian GB Judo Team!
16/05/2012
Offical Opening with Karina Bryant, 2012 Olympian and the British Judo Team. We wish her all the best in this year's Olympics.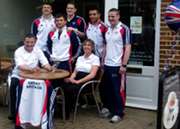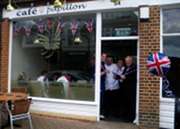 We are open for business!
28/04/2012
We are open for business. Come and see us today, say hello and try some of our quality food. We can garantee you'll come back if you do!
Renovation work starts
21/11/2011
Planning has been approved at last! We have now commenced with building work on improvements ready for opening in early 2012.
New website goes live
03/11/2010
This is the first version of the Café Papillon website. Coming soon will be online menus and online ordering so we can prepare your food ready for when you walk though the door.